Tuesday, 13 May 2014
Virtus Legal eBlast - COBRA and ACA Marketplace Coverage
Benefit Advisors Network
Inform on Reform | Legal Client Alert
ADVISORY:
New Guidance on COBRA and ACA Marketplace Coverage:
The Gap in Coverage is (Not Quite) Filled
There has been much confusion and concern about the interplay between the COBRA continuation coverage rules and the new Health Insurance Marketplace established under the Affordable Care Act (the "Marketplace"). One important question has been how individuals could transition from COBRA continuation coverage to (often cheaper) Marketplace coverage. Also, many individuals are confused about whether they should continue their available COBRA continuation coverage or separately opt for coverage through the Marketplace. To help clarify the rules, the government agencies have issued some important new guidance.
Background. COBRA continuation coverage is available to eligible individuals (qualified beneficiaries) who lose group health plan coverage due to certain qualifying events (such as job loss, divorce, employee death, and cessation of dependent child status). COBRA coverage is typically expensive (up to 102% of the full cost of group health plan coverage) and lasts for limited periods (e.g., 18 months after a termination of employment and 36 months for other qualifying events). By contrast, qualified health plans available in the Marketplace are generally cheaper and continue for as long as an individual wishes to pay for coverage. A problem arises where someone elects COBRA coverage and continues that coverage outside of an annual open annual enrollment period for Marketplace coverage (the first of which ended on March 31, 2014).
The Problem. As explained in a Frequently Asked Question issued by the Centers for Medicare and Medicaid Services (CMS) dated April 21, 2014, once someone elects COBRA coverage, he or she cannot simply drop COBRA coverage and enroll in a qualified health plan through the Marketplace outside of an annual enrollment period. The person may voluntarily drop COBRA coverage, but will have to wait until the next annual open enrollment period (or an otherwise available special enrollment period) to take cheaper Marketplace coverage. Or, if the person wants continuous coverage, he or she must continue to pay for COBRA coverage until that next available enrollment period for the Marketplace.
The government agencies were concerned that this understanding of the interplay between COBRA coverage and Marketplace coverage was not widely understood and may have left people forced to pay for COBRA coverage when they might prefer to pay less for the Marketplace coverage.
The Solution. To solve that problem, two pieces of new guidance were issued.
First, on May 2, 2014, CMS issued a bulletin describing, among other things, Marketplace special enrollment periods for COBRA qualified beneficiaries. Citing concerns that individuals may not have understood these rules and may have inadvertently locked themselves into COBRA coverage, CMS established a limited special enrollment period, beginning on May 2, 2014 and ending on July 1, 2014, during which any individual currently receiving COBRA coverage benefits may voluntarily drop COBRA coverage and enroll in a qualified health plan through the Federal Marketplace (if the individual is otherwise eligible for coverage through the Federally-facilitated Marketplace).
Second, also on May 2, 2014, the U.S. Department of Labor ("DOL") released proposed regulations related to its model COBRA general notice and its model COBRA election notice. The proposed regulations explain that the model notices have been revised to reflect that the Marketplace is now open and to explain the Marketplace special enrollment rules in more detail. The revised notices are available at http://www.dol.gov/ebsa/cobra.html. Until final regulations are issued, use of the new model notices will be considered good faith compliance with the COBRA notice requirements.
Problem Solved? Not Exactly. The new guidance responds to the immediate confusion by providing affected individuals with a limited window, until July 1, 2014, to opt out of COBRA coverage and opt in to a qualified health plan through the Marketplace. One drawback to this relief is that the new special enrollment period is only directly applicable for the Federally-facilitated Marketplaces. CMS encouraged state-based exchanges to adopt similar opportunities; however, that decision is up to each state-based exchange.
Another limitation on this guidance is that it does not really solve the problem that these issues are still quite confusing for many COBRA qualified beneficiaries and could raise a serious problem for many people trying to choose between COBRA and Marketplace coverage. Here's why. When a COBRA qualifying event occurs, coverage could be lost either immediately or, in many cases, at the end of the month in which the event occurs. Notice of COBRA rights (which will now explain Marketplace rules) is not provided for weeks and, sometimes, a couple months after the qualifying event. At that point, there is a gap between the loss of coverage and someone's actual choice of COBRA or Marketplace coverage.
During that gap, individuals could incur significant claims. The hallmark of COBRA coverage is that it is retroactive to the date of the loss of coverage - it is designed to fill that gap. Marketplace coverage, by contrast, applies prospectively only. Therefore, individuals will be faced with a choice: (a) elect the more expensive COBRA coverage retroactively to make sure claims are paid but then be forced to continue that coverage until the next annual enrollment period (or a special enrollment period if earlier); or (b) take the cheaper Marketplace coverage but suffer the gap in coverage and be forced to pay for the claims incurred without coverage. That conundrum is not explained in the new model COBRA notices. Perhaps future guidance will solve this problem by simply allowing individuals the choice to opt out of COBRA coverage and into Marketplace coverage on more frequent intervals.
Plan sponsors and administrators should review this new guidance closely and consider how to modify the model notices to address their specific factual situations.
Peter Marathas, Esq.

Compliance Director
Posted on 05/13/2014 3:42 PM by David Johnson
Tuesday, 13 May 2014
Live Now - Virtus Linkedin Blog

Senior Partner David Johnson was recently featured in the Nashville Business Journal. For infomative and timely blog articles on healthcare reform and the industry follow us on
Linkedin
.
Cost of Health Care up to Two Choices We Have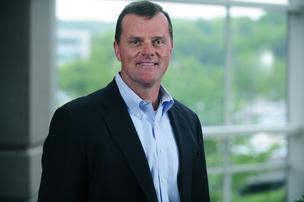 If we were among the most optimistic regarding the future cost of health care, all of us would predict it will continue to increase beyond the rate of inflation in the coming years. It has for the previous 30 years.
Yes, the cost of a doctor's visit, a prescription or a day in the hospital has increased significantly in prior years and might continue to do so. But what doesn't have to increase significantly is how many doctor's visits, prescriptions or days in the hospital we have. In other words, health care costs a lot, but not if we don't use it a lot.
The 2013 Gallup-Healthways Well Being Index Report was recently released, and Tennessee ranked 44 out of 50 states in well-being overall. We are in worse health than the state of Louisiana! Do you know where we were five years ago? 43 – not a desirable trend.
We don't control how much health care costs, but we can better control how much we use health care.
Harvard's School of Public Health cites that excess weight increases the risk of heart disease, diabetes, osteoarthritis and some cancers. Furthermore, studies exist that compare the health care costs of someone who is overweight to someone who is not anywhere from 42 percent to 150 percent higher. Watch what you eat and how much you eat. Your stomach is only the size of a loosely held fist.
Another health care cost driver is the use of tobacco. The Affordable Care Act attaches greater penalties to those who use tobacco, but there's no real evidence yet that penalties work. Just compare the cost of a pack of cigarettes today to five years ago. As Tennesseans, 29.5 percent of us over the age of 18 use some form of tobacco which ranks us 37 nationally.
A new study suggests that U.S. businesses pay almost $6,000 per year extra for each employee who smokes compared to the cost to employ a person who has never smoked cigarettes. This includes absenteeism, lost productivity, health care costs, and smoke breaks. Health care costs account for more than $2,000 of this figure.
Posted on 05/13/2014 3:51 PM by David Johnson