Monday, 30 June 2014
We Love Our Spouses, But When it Comes to Insurance, They Cost More Than We Realize
We Love Our Spouses, But When it Comes to Insurance, They Cost More Than We Realize
If you are an employer whose health plan costs have decreased as a result of Obamacare, stop reading this and go to the next NBJ article.I have a spouse. Since the day we were married over two decades ago, I believe I have heard every joke there is about how much they can cost. However, most of us have never really thought about this.
Assuming you are still reading, you, along with every other employer, are continuously looking for ways to squeeze savings out of your plan. We cannot continue to sit back and absorb the increases we have each year.
Fact: Last year, insurance plans paid more than 35 percent more in claims per spouse compared to employees. Children and other dependents were only 50 percent of the employee cost.
Consequence: Employers nationwide, large and small, must evaluate the coverage and benefits provided to spouses. UPS did just that and decided to eliminate coverage for their 15,000 working spouses who are eligible for insurance with their own employer.
With most employers, the Affordable Care Act is increasing their premium, beyond the typical renewal, by an additional 3 to 5 percent. Therefore, changes have to be considered to offset the increases due to the law. Prohibiting coverage to working spouses also saves the employer $63 per person, per year on the Transitional Reinsurance Fee.
Rather than a spousal carve-out, as described above, other employers are implementing surcharges. The most recent Towers Watson survey shows 20 percent of the large employers surveyed adopted this strategy. Thirty-three percent are expected to do so by next year.
There are other strategies that take into consideration cost and benefits, but nothing should be considered without also evaluating: 1. Your industry and the difficulty you may have attracting employees. 2. Employer culture. 3. Employee morale.
You will know what the right thing to do is by working with your benefits adviser. The key thing is that you are provided multiple options to consider allowing you to land in the right place.
Posted on 06/30/2014 8:20 AM by David Johnson
Monday, 2 June 2014
This Health Care Change Could Save You Money

Senior Partner David Johnson was recently featured in the Nashville Business Journal.  For infomative and timely blog articles on healthcare reform and the industry follow us on Linkedin and Twitter.  
This Health Care Change
Could Save You Money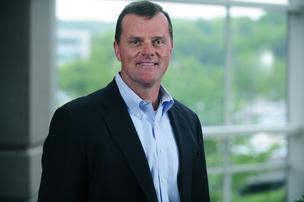 If you are an employer who is required to comply with COBRA, the recent announcement by the Obama administration regarding COBRA participants and the health care marketplace could save you significant dollars without compromising the coverage of your former employees.
Background : COBRA continuation coverage is available to eligible individuals who lose group health plan coverage due to certain qualifying events. COBRA coverage is typically expensive and lasts only for a limited period of time often just 18 months. By contrast, individual plans available through the marketplace are generally cheaper and continue for as long as an individual pays the premium.
The problem: As explained in a Frequently Asked Question issued by the Centers for Medicare and Medicaid Services (CMS) dated April 21, 2014, once someone elects COBRA coverage, he or she cannot simply drop COBRA coverage and enroll in a qualified health plan through the marketplace outside of an annual enrollment period which recently ended on March 31.
The solution: To solve the problem, two pieces of new guidance were issued. First, on May 2, 2014, CMS issued a bulletin describing, among other things, special enrollment periods for COBRA-qualified beneficiaries. Citing concerns that individuals may not have understood these rules and may have inadvertently locked themselves into COBRA coverage, CMS established a limited special enrollment period, beginning on May 2, 2014 and ending on July 1, 2014, during which any individual currently receiving COBRA coverage benefits may voluntarily drop COBRA coverage and enroll in a qualified health plan through the Federal Marketplace. If you can help your COBRA beneficiaries with this process, you're potentially reducing your claims risk as well as helping a former employee with a better and longer term solution to COBRA.
Second, also on May 2, 2014, the U.S. Department of Labor released proposed regulations related to its model COBRA general notice and its model COBRA election notice. The proposed regulations explain that the model notices have been revised to reflect that the marketplace is now open and to explain the special enrollment rules in more detail. The revised notices are available at www.dol.gov/ebsa/cobra.html.
As an employer, you can potentially greatly improve your health plan risk by working with your COBRA beneficiaries to obtain coverage via the federal marketplace.
Posted on 06/02/2014 4:56 PM by David Johnson